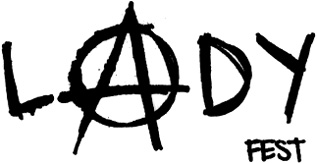 más convocatorias en
SonorA
P R O @ R T E C L I P S Boletim Eletronico do Projeto ProArte Brasil
. INCIDENT netart/videoart
before March, the 31st of 2005.
http://incident.net
. BOLSAS FEMIS 2005 PARA CINEASTAS >> 27
plazo >> 16 MAR 2005
www.femis.fr
.
BECA COMISARIADO FUNDACIÓN MARCELINO BOTÍN
plazo >> 13 MAI 2005
www.estudiasotrabajas.com.
.
DOCBSAS cine documental mercosur
plazo >> 30 JUN 2005
http://www.cineojo.com.ar

. CONCURSO INTERNACIONAL DE ENSAYO PENSAR A CONTRACORRIENTE
plazo >> 30 MAR 2005
Este premio, al estimular la circulacion del pensamiento hoy
disperso, silenciado y marginado por los grandes circuitos de
dominacion, aspira a contribuir a la estructuracion de un activo
sistema de ideas en el campo de las ciencias sociales y de la
cultura, que promuevan el cambio y la resistencia al poder hegemonico.
http://www.cubaliteraria.cu/
. CONCURSO NACIONAL DE VIDEOMINUTOS (Y CUATRO SEGUNDOS)
plazo >> 1 MAR 2005
www.haciendocine.com.ar/64filmfestival.html
. CONCURSO NACIONAL EN CREACIÓN SONORA Y AUDIOVISUAL / Argentina
plazo >> 30 ABR 2005
http://www.sonoimagenes.netfirms.com
. CONCURSO DE CINE CONTRA LA DISCRIMINACIÓN
plazo >> 16 MAI 2005
http://www.undp.org.ar/noticias/UIDetallesDeUnaNoticia?noticiaId=209&actividadId=
. PREMIO LITERARIO RELATOS DE CINE PATROCINADO POR LA FUNDACIÓN ANSELMO PIE SOPENA
plazo >> 1 ABR 2005
Festival de Cine de Huesca C/ Parque, 1. 2o 22002 Huesca

. PREMIO DE LITERATURA SOR JUANA INES DE LA CRUZ 2005, PARA OBRA PUBLICADA ESCRITA POR MUJERES
plazo >> 30 ABR 2005
eventosf@fil.com.mx
. TURBULENCE WEB SITE IN A JURIED INTERNATIONAL (OPEN TO EVERYONE) COMPETITION.
plazo >> 31 MAR 2005
New Radio and Performing Arts, Inc. is pleased to announce that with the support of the Andy Warhol Foundation for the Visual Arts, 5 net art projects will be commissioned for the Turbulence web site in a
juried international (open to everyone) competition.
http://www.turbulence.org/
. PROGRAMA AMERICA DE LA UNIVERSIDAD DE NAVARRA PARA ALUNOS LATINOAMERICANOS DE COMUNICACIÓN
plazo >> 30 MAI 2005
www.unav.es
. TRANSART
animación, arquitectura, arte cibernético, arte experimental, instalaciones, diseño, arte interactivo, performance, nuevos media, audiovisuales
www.transartinstitute.org

. BECAS FUNDACIÓN ANTONIO GALA
http://www.fundacionantoniogala.org/
. IDENSITAT el arte y las urbes
arte y espacio público: intervenciones, proyectos, debates
http://www.idensitat.org
. PREMIO DE NARRATIVA LESBIANA "Ellas Editorial"
http://www.ellaseditorial.com/concurso.htm
. INTERNATIONAL SHORTS
muestra de video y animación
http://www.csuchico.edu/art/ishorts/
. EN LA INTIMIDAD deseo y espacio virtual
"I'm looking for people who would like to be photographed in public revealing something of themselves...."
http://www.shellysilver.com
. SOY BIZARR@ Y QUÉ?
Concurso de cortos organizado por el Club Caos de Bilbao
http://www.caosclub.net
. LADYFEST SP.
El próximo otoño, en madrid o barcelona, se celebrará el primer ladyfest spain.
Ladyfest es una red informal y espontánea de eventos autónomos para visibilizar y celebrar de las prácticas artísticas, políticas y organizativas de las mujeres del pasado, presente y futuro.
Ética y estética feminista _ DO IT YOURSELF_ para todos los públicos.
talleres > charlas > arte visual > performances > conciertos >>>>>> envía tus propuestas!
www.ladyfestspain.org
. MODORRRA contra-moda bilbaína
La muestra de moda arriesgada de bilbao abre su convocatoria para diseñadoras.es emergentes
modorrra
. UN CARTEL PARA EL 8 DE MARZO
segunda edición del premio al mejor cartel conmemorativo del 8 de marzo, Día Internacional de las Mujeres
http://www.gencat.net/icdona
. FORO MUNDIAL SOFWTWARE LIBRE
Ya está abierta la convocatoria para el foro mundial de software libre que se celebrará en Porto Alegre el próximo mes de junio. Colectivos e individuales pueden presentar sus propuestas, proyectos, escritos, etc...
plazo >> 28.02.05
https://fisl.softwarelivre.org/papers/index.en.html
. BENECÉ PROD.
Buscan obras de artistas para presentar en un programa de televisión estructurado en "contenedores" de pequeñas piezas audiovisuales: animación, video, foto, artes escénicas, literatura, pintura, etc....sobre muchos temas que empiezan por S.
SUBURBIO SÍMBOLO SURREALISTA SIMETRIA SUBVERSIVO SUEÑO. BECAS CAJA MADRID
http://www.obrasocialcajamadrid.org/

. THAILAND NEW MEDIA ARTS FESTIVAL 2005
Encuentro internacional de creatividad en multimedia y comunicación Bangkok 25-28 February, 2005
http://thailand.culturebase.org/MAF05
. WEB BIENNAL 2005
Convocatoria para obras y escritos Net Art, Web Art, Mobile Art
http://webbiennial.org/comment.asp
. TURBULENCE 2005
Concurso internacional de net art
plazo >> 31.03.05
http://turbulence.org/comp_05/guidelines.htm
. BECAS ESCUELA SUPERIOR DE MÚSICA REINA SOFIA
Convocante: Escuela Superior de Musica Reina Sofia / Fundacion Isaac Albeniz
Plazo: 15/02/05
. NONTZEN FILM
Concurso de cortos en líena
Convocante: Nontzeberri.com / Festival de Cine Fantástico de Bilbao (FANT)
Plazo: 11/03/05
. AYUDAS PARA GUIONES DE LARGOS
Convocante: Instituto de la Cinematografia y de las Artes Audiovisuales
(ICAA). Ministerio de Cultura
Plazo: 12/03/05
. CONCURSO INTERNACIONAL DE MINIATURAS ELECTROACÚSTICAS
dentro de la 6ª edición de CONFLUENCIAS · arte y tecnología al borde del milenio
www.confluencias.org