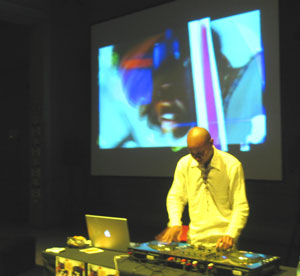 Paul Miller no es sólo un dj, también escribe libros. En la tercera edición de The Influencers, nos contó su versión de la cultura del collage y el corta y pega como expresión de un lenguaje global en el que la estética industrial se refleja en todos los campos de la sociedad contemporánea, desde los paisajes urbanos hasta el hip-hop.
"Today, the voice you speak with may not be your own"
Puedes leer algunas críticas a su libro Rhythm Science en su web.

Y escuchar la entrevista que le hicimos aqui.